Solutions Time | STE
Solutions Time Foundation a specializing of Hardware, Electronic Equipment,Networks,Software, Hosting, E-Marketing and ERP, CRM, DOM, CMS, E-Commerce and Call Center Systems.
About Us
Solutions Time is one of the fastest growing IT and PM solution companies around the Kingdom of Saudi Arabia. We strive to grow our business with the same honesty and integrity we use to deliver our services. In return we are gaining client's satisfaction and trust. Supported by our expert staff, partners and our public relations. Solutions Time is proudly serving many clients and companies associated with government, in addition to private sector clients.
Our Mission
Deliver the best services by woking with our clients to over come any problems they might encounter, use business to inspire and implement solutions to the IT world. Solutions time has a commitment with its clients to provide high quality professional IT services and equipment which is suitable in budget, and powerful enough to fulfil client's requirements and exceed their expectations.
Solutions Time aspires to become the reliable partner on which clients can rely on in selecting hardware, software, maintenance, security, support, troubleshooting, networking and other services related to these categories.
We stand hand in hand by our clients against challenges by leveraging technology for a successful and progressive business.
through our endeavor to achieve client's satisfaction, we treat every single task as it's our own.
Our Vision
Unique and creative solutions that meet the client's expectations not only by realizing the business objectives, but particularly by our strict adherence to international standards, rules and quality and our continuous search for opportunities beyond the agreed communications and business objectives.
Our Services
Solutions Time is pleased to provide unlimited solutions and services that includes: Hosting, Web Design, Software Solutions, E-Marketing, Networks, CCTV, Call Center Solutions, and Consultancy Services.
Our Methodology
Our professional team members follow 4-phase model to accomplish every mission and challenge. It's not a secrete as Solutions Time is a transparent company to its clients.
Define
Background
Set your aims for the project intervention
Develop objectives to achieve the aims
Identify a high level timescale (key stages and milestones of the project intervention )
Design it
plan ti achieve the project objectives

estimate the time you require
prepare intervention timetable and cycle of events
Identify constrains & depend.

select appropriate action to add value to the working relationship
Develop objectives to achieve the aims
prepare to track & capture detail of events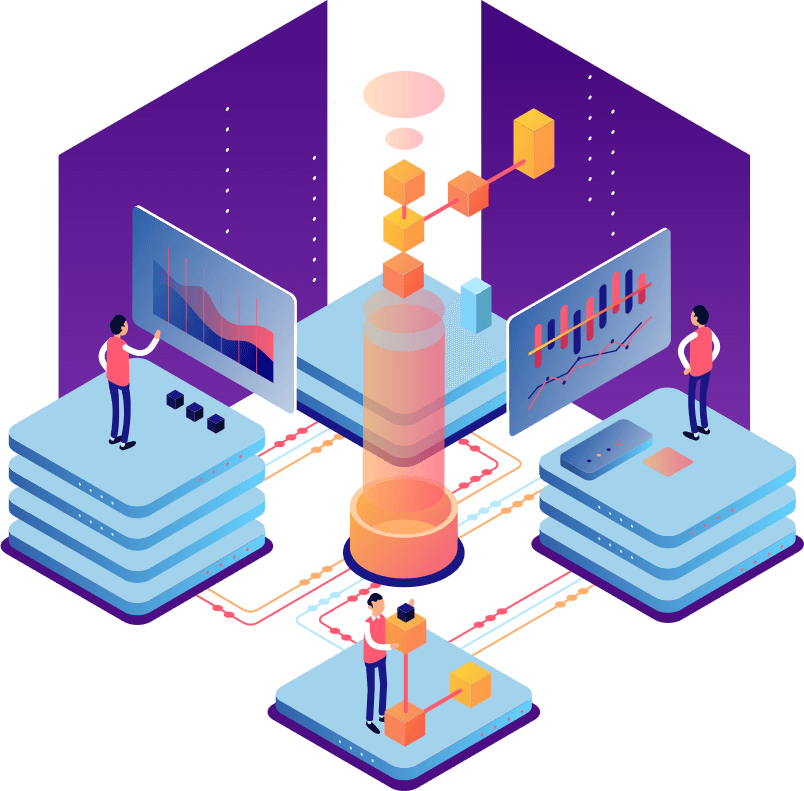 Do it
plan events and activities including preperation time pre-event
Carry our activites
reflection /Action time post event
Capture & record data
provide feedback / timely responses
review progress afainst plan
Deliver it
test the service /product -agin appropriate feesback
measure the outcomes against the project objectives
refine the aims and buils into next cycle of events
learn from the project and build into practice
Why Choose Us?
Solutions Time is committed to helping its clients reach their goals, to personalising their event experiences, to providing an innovative environment, and to making a difference.
Unlimited Solutions
Our strong sense of identification with client projects means that we are constantly striving to provide solutions, even for issues they aren't yet aware of. To this end, we adopt a progressive approach to technology, IT Infrastructure and Hardware/Software.
Attention to Details
It's our attention to the small stuff, scheduling of timelines and keen project management that makes us stand out from the rest. We are creative, while keeping a close eye on the calendar and your budget.
Support & Maintenance
Solutions Time provides after-sales service, 99.9 per cent availability and 24/7 support.Our proactive approach reduces helpdesk calls by identifying problems before they arise.